Laser vision correction for active people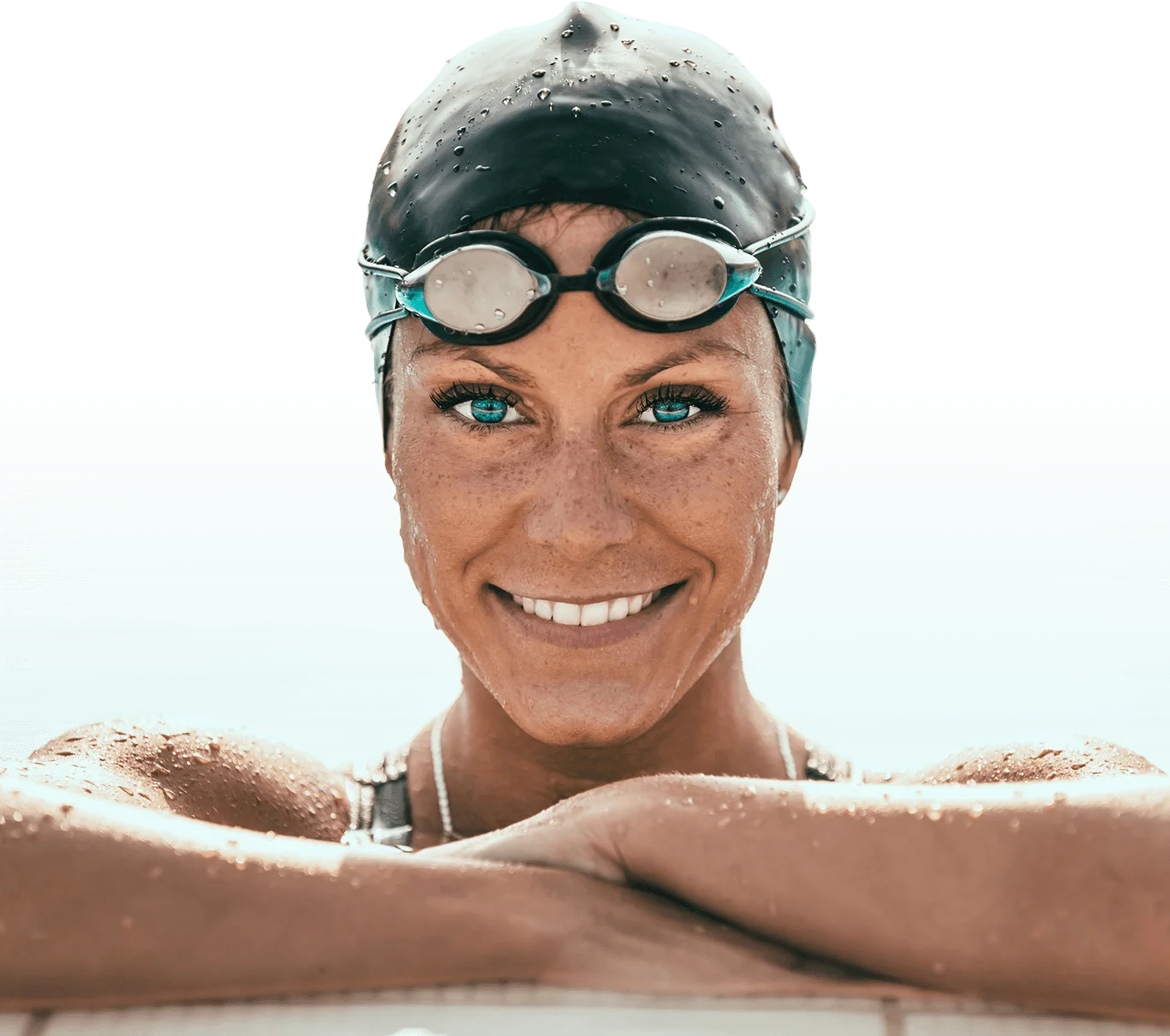 results that exceed patients' expectations
Uncompromising solution for professional athletes
It's no secret that sport brings changes into our lives. Sometimes small, sometimes dramatically affecting our lifestyle and rhythm of life. For people with an active lifestyle, wearing glasses and contact lenses brings difficulties and discomfort.
The optimal method of correction without side effects
Fortunately, there are now methods that allow such patients to get rid of the dependence on the use of any glasses and contact lenses. The most sparing, but requiring a very careful selection of candidates is SportLife LASIK laser vision correction.
Completely individual approach
Our modern excimer laser allows to model the cornea according to a special nomogram. This makes it possible to solve vision problems for athletes exposed to high physical exertion and who participate in contact sports.
Among our patients there are Olympic champions who point out that laser eye correction helped them to achieve the best results. Laser vision correction according to this program allows to go back to sports as soon as possible after the procedure. SportLife LASIK is a program of laser vision correction for those who do not need any compromises. Live life to the fullest!
Every year several millions of procedures are performed all over the world. The technology and safety of this method allows patients to see the world in all its colors, without the need for eyeglasses or contact lenses.
Excellent result in a few minutes
Positive results of the eyesight correction in our clinic speak for themselves. Thanks to state-of-the-art equipment the operation takes not more than 7 minutes for both eyes and most patients regain 100% visual acuity after the correction.
No disruption of life rhythm
Laser correction surgery does not interfere with daily rhythm of life: no need to go on vacation, just a few days after the laser correction normal eye strain is allowed.
Prices for laser vision correction
Special price
Special price for any laser correction of vision (providing laser correction for both eyes). This offer is limited in time. The method is chosen individually after examination for you to achieve the best result.
Service
Price in UAH.
Laser vision correction

Special price
New technologies
Without additional fee for a thin flap

Offer

The original LASIK, Super iLASIK technique.
Personalized laser correction with the technology of the super thin flap.
Laser vision correction

Special price
New technologies
Without additional fee for a thin flap

Offer

The original ThinFlap, TopoLasik, OptiLasik, LASEK - SportLine, Contoura®Vision technique.
Personalized laser correction with the technology of the ultrafine flap.
Laser vision correction

iQ-LASIK Oxygen
Special price
New technologies
Without additional fee for a thin flap

Offer

The original iQ-LASIK Oxygen technique.
Personalized laser correction with the ultrafine flap technology.
Laser vision correction

iQ-LASIK Oxygen 3D
Special price
New technologies
Without additional fee for a thin flap

Offer

The original iQ-LASIK Oxygen 3D technique.
Personalized laser correction with an ultrafine flap technology.
Laser vision correction

Special price
New technologies
Without additional fee for a thin flap

Offer

Correction of corrections of other clinics and complicated cases with the MAGIC method.
Personalized laser correction with ultrafine flap technology.
Laser vision correction

Special price
New technologies
Without additional fee for a thin flap

Offer

ProvisumLasik technology.
Personalized laser correction with the technology of the ultrafine flap.
prices are indicated for one eye surgery with simultaneous surgery for both eyes