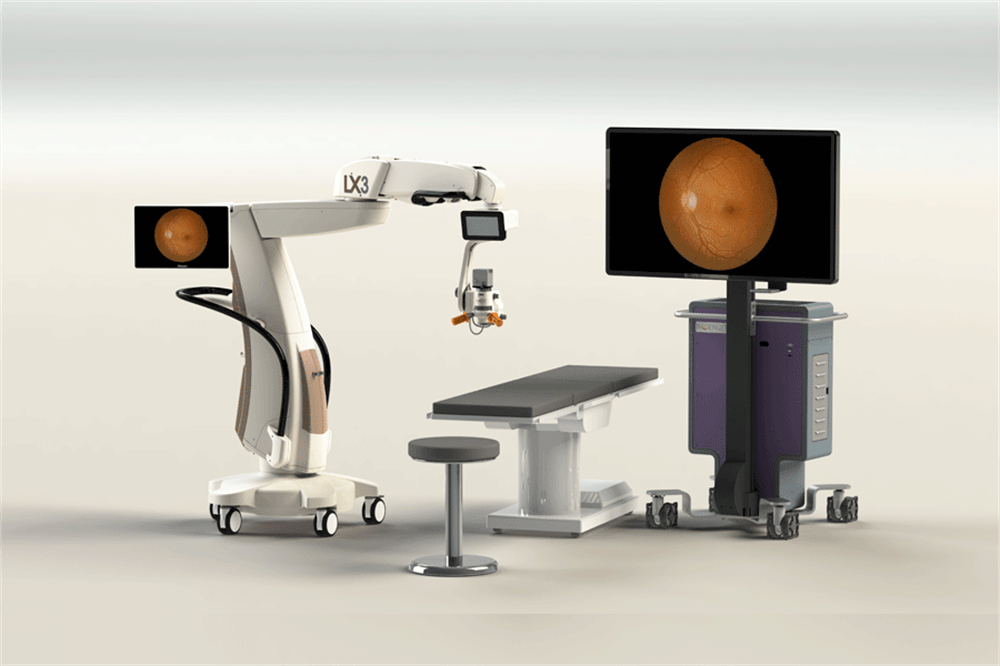 successful cataract treatment
Many people who come to our clinic are interested in this unique cataract removal technique. It is truly revolutionary and is presented in Ukraine only in our medical centers. This is not a separate type of cataract extraction but a set of measures for surgical treatment of this pathology. What does it mean?
As is known, cataract is, simply put, clouding of the crystalline lens. At the same time, its structure becomes denser, making it more difficult to remove. We use the most advanced technique of cataract phacoemulsification – "Water Flow". This is the "gold standard" in ophthalmology. During the surgery, high-tech protectors (viscoelastics) are used, and the removal of the lens substance itself is performed with a water flow. This is necessary in order to remove the crystalline lens as gently as possible, so that the internal structures of the eye, which are very fragile, are not damaged.
The new 3D technology allows the ophthalmic surgeon to "see the invisible" in the delicate structure of the eye – iQ-Life 3D. It consists of a stereoscopic digital video capture device, a workstation for obtaining enlarged images of objects during the intervention, and an ultra-high resolution screen that provides extremely detailed, three-dimensional display of the surgery. Dedicated software integrates the surgical unit for waterjet ultrasonic fragmentation and cataract extraction with a 3D visualization system. This allows surgeons to monitor ultrasound parameters on one huge 3D screen in real time, as well as other key data such as intraocular pressure, aqueous flow velocity and volume. This allows us to make surgery less invasive, more efficient, and safer. The work does not require bright light as when using an operating microscope, allowing the patient to more easily tolerate the entire intervention.
You may still have another question: "Why iQ? What does intelligence and its quotient have to do with it?" But the iQ in our case is not a measure of intelligence, it is an ideal quality, an ideal quality. The quality of the surgery performed and, as a consequence, the quality of the resulting vision. This is unattainable without the modern IOLs that we implant to replace your cloudy lens. This is what allows us to achieve the best possible vision for our patients after the surgery.
We are sure that you now understand why we can safely offer iQ-Life 3D "water flow" cataract extraction, even in the most difficult cases. By entrusting us with the most precious thing – your health – you can be sure that you will get the best possible result. You'll see!
Prices for cataract treatment
Special offer
Special price for any laser correction of vision (providing laser correction for both eyes). This offer is limited in time. The method is chosen individually after examination for you to achieve the best result.
Service
Price in UAH.
Cataract surgery

Special price
New technologies of eye protection

from 16200